How We Started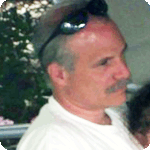 My wife and I purchased our weekend retreat many years ago so we could spend our weekends enjoying the beauty, friendliness and events of Columbia County. I turned my childhood dream of designing and building my own house into a reality. I built both structures from the ground up. With the barn and house framed, we made Taghkanic our permanent residence, and now live here year-round.
After finding that I spent more time caring for our house than taking walks, I was inspired to help other weekenders spend less time doing "house stuff" and more time relaxing. I opened Country Comforts, a full-service caretaking business for the weekend homeowner. Our goal is to help weekend homeowners ease in and out of weekends without worrying about things like house cleaning, handyman repairs, grocery shopping or waiting for deliveries.
Whether you need handyman projects done, or local information, we are always available to answer your questions. As with our customers, we look forward to building relationships that last.
— Andrew Soltano owner of Country Comforts
Thank you to our customers for their testimonials